VeraPax and Accurate Mailing Services are the DBA's of the legal business entity Kariscom, LLC. Kariscom was formed in November 2000. Randy and Heather Lisciarelli are the founders and owners.
Kariscom was started in a bedroom at Randy and Heather's home. The primary function of Kariscom was as a marketing company. Randy used his mailing list processing skills and knowledge of printing and mailing to acquire and maintain customers.
The first office of Kariscom, LLC was a spare bedroom at the home of Randy and Heather Lisciarelli. The bedroom size was 10 x 10. As the pictures show, it was very cramped. The office contained Randy and Heather's desks, three computers two filing cabinets, two laser printers and a spare desk that held one of the computers. The brown space against the wall to the right of the filing cabinets was a doorway into the family room at their house but it was closed off to keep separate the two rooms.
In efforts to support our growing family, often the goal was to bring in money rather than to stay true to the marketing focus of the business. Many times Randy did work unrelated to marketing just to bring in income like sell things on eBay for customers and split the profit.
On one evening in 2001, Randy and Heather went on their traditional 'date night' and realized that they only had $5 to spend and less than $100 in the checking account. That was perhaps the lowest point in the initial life of KarisCom. We questioned if we would be able to stay self employed or if we would have to abandon the entrepreneurial dream and find other jobs.
In 2003, Matthew Lisciarelli was born into the Lisciarelli household. Another major blessing was added to their lives. Now with two children and a growing business, space became a real challenge.
In 2003, the single car carport at the residence of Randy and Heather was closed in to become the new office space. It was much larger at 18, x 12' and also freed up a bedroom in the house.
Only a few months after the move into the carport office, VeraPax once again required more space as it began to grow.
In early 2004, VeraPax moved into an office located at 6819 N 21st Ave Suite G, in Phoenix Arizona. The office was about 500 square feet and signified a major change in the life of VeraPax.
The new office of VeraPax at its first business location. The space was large compared to the home office and represented a major step forward in the life of VeraPax.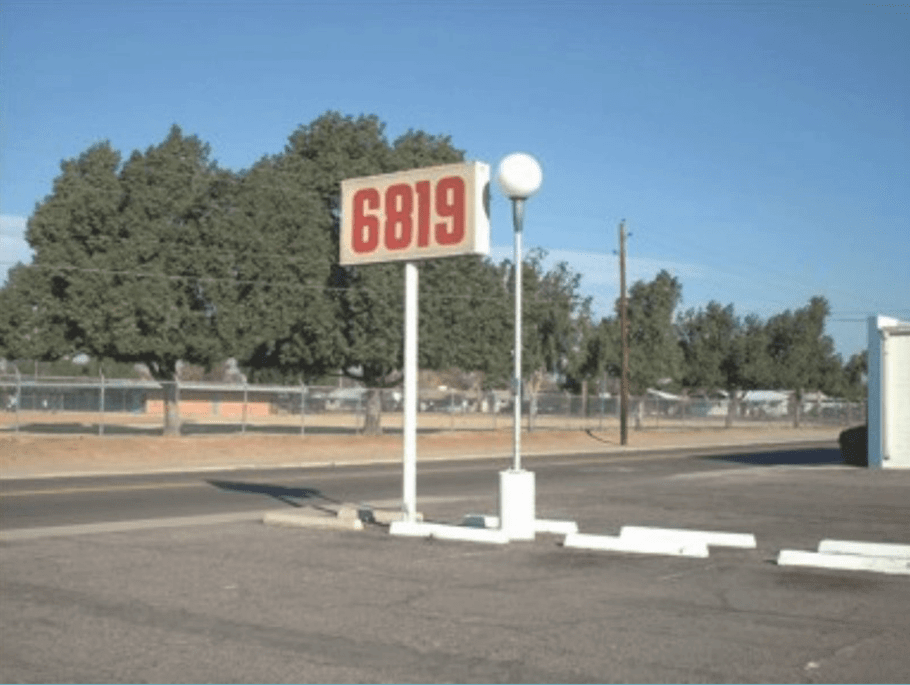 The space at 6819 was divided into front and back spaces. Randy is pictured working the back space with his executive chair and desk.
VeraPax did not market itself; the additional work was coming from word of mouth and growth of current customers.
On April 26, 2013 we had the great opportunity to purchase Accurate Mailing Services from our dear friends, Gary and Denice Bryan. KarisCom, LLC now operates as the parent company of VeraPax and Accurate Mailing Services.
In June of 2014 we parted ways with our friends at Corpus Communications and took over the full lease at our current location. This has allowed us to grow into a fully functioning digital printing and mailing facility. Our sites are set on becoming a full service marketing company.
In April, 2015 we laid the foundation of Ad Specialty to our marketing line. We are now able to provide promotional products for our company and our clients. In the Fall of 2015 we plan to implement a program to offer social media services as an additional marketing line for our clients.
Between April 26, 2013 and throughout all of 2014 and 2015, we've experienced transition, growing pains, new equipment, new members of our KarisCom team, we've had to say goodbye to some and had the joy of welcoming others.
Through it all, we are blessed beyond measure. We are grateful for each moment. We are thankful for each person who joins our team and for each client we serve. We've poured much of our time, our family and our financial resources into the business and we consider each and every member of our team an extension of our family.
In 2020 we celebrate KarisCom, LLC's 20h Anniversary! We are convinced that we've stayed in business only by God's grace and His provision. We have made some good decisions, and some not so good ones but through it all, He has remained faithful. All of this
is way beyond us.
Sola Dei Gloria!
The Kids Involvement In KarisCom
We've had some good times with the kid's involvement in the business. Some have been funnier than others. Here, in November of 2004 the boys found bags of our shredded paper in the front of the office while Randy was working in the back. He thought they were very quiet so came to check on them. Here is what he saw:
Here in 2008 Amber decided to try out the black sharpie on her lips while Joshua and Matthew were helping with a mailing project.
In July, 2013, under the leadership of "Aunt Denice", Matthew and Amber created Luizi's BBQ in the office kitchen. "Italian BBQ with a Western Flair". They came up with the menu items, Joshua and our friend Todd helped create the logo and menu design. Once ready, they were open for lunch one Friday afternoon served their most famous menu item, BBQ Pulled Pork with coleslaw and beans to all of the KarisCom team. They had a blast. We all did. Matthew is "Lou" and Amber is "Weezie" ~ which combined make Luizi's.